Networking


the

Future of Europe

the

Future of Europe

the

Future of Europe
Germany
German Council on Foreign Relations, Berlin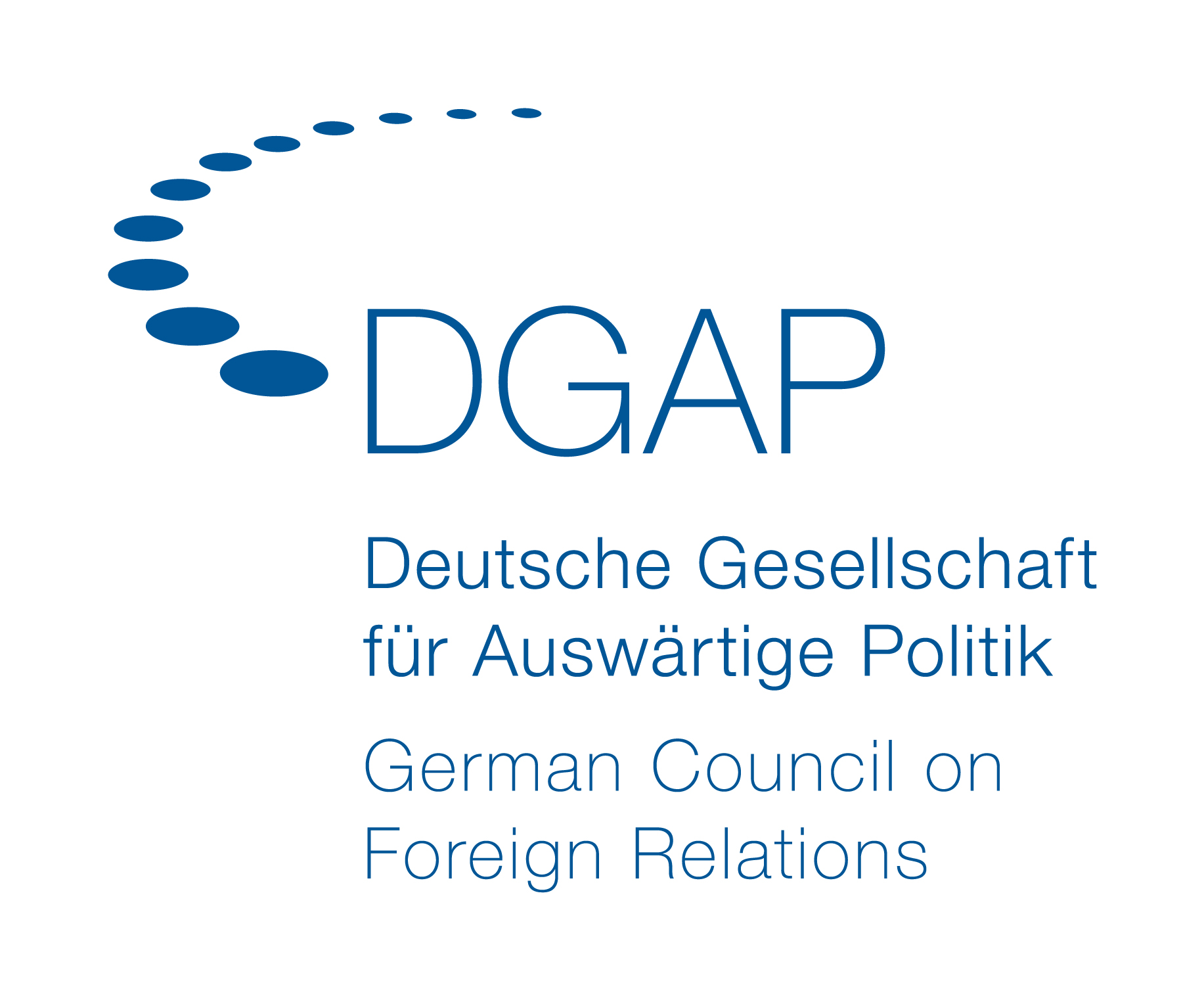 Head of Program: Jana Puglierin
E-mail:puglierin[at]dgap.org
The German Council on Foreign Relations (DGAP) is Germany's network for foreign policy. As an independent, nonpartisan, and nonprofit membership organization, think tank, and publisher the DGAP has been promoting public debate on foreign policy in Germany for almost 60 years.
The DGAP think tank undertakes policy-oriented research at the intersection of operational politics, business, scholarship, and the media. More than 30 foreign policy experts work in eight research programs focusing on: transatlantic relations, European integration, Franco-German cooperation, Russia/Eurasia, international security, defense and armament policy, global economics, the Middle East, and Asia. The DGAP helps foster and moderate the national foreign affairs debate by bringing together high-ranking decision makers from politics and business, scholars, and the interested public in various formats such as conferences, roundtables, and study groups. The DGAP's experts regularly publish studies and analyses on current foreign policy issues that offer concrete policy recommendations.
More than 2,500 members are active in the nonprofit organization DGAP. DGAP members receive exclusive invitations to speeches by prominent figures, podium discussions, and background chats, giving them the chance to participate in foreign affairs discussions with decision makers from Germany and abroad.This opportunity is available not only in the headquarters in Berlin, but across Germany in the DGAP's Regional Forums in Hamburg, Düsseldorf, Cologne, Bonn, Frankfurt, Stuttgart, Munich, and Dresden.
To encourage more young professionals to get involved in the DGAP network, the YOUNG DGAP was founded in 2008. The YOUNG DGAP provides special offers and events such as mentoring programs tailored to those under 35.
The DGAP publishes the foreign policy magazines "Internationale Politik" and "Berlin Policy Journal".

German Institute for International and Security Affairs, Berlin

Deputy Head of Research Division EU/Europe: Nicolai von Ondarza
E-mail: nicolai.vonondarza[at]swp-berlin.org
The German Institute for International and Security Affairs (SWP) is an independent research institute that advises the German Bundestag and the German government on questions concerning international politics and foreign and security policy. SWP also advises decision-makers in international organisations relevant to Germany, above all the European Union, NATO and the United Nations. SWP is one of Europe's leading think tanks in the field of international relations.